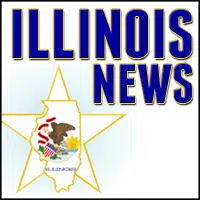 For Immediate Release – December 20, 2021
State Reps. Brad Halbrook, Dan Caulkins, Blaine Wilhour, Adam Niemerg and Chris Miller: Parents need to know when their children are seeking abortion
JB Pritzker Continues War on Families by Signing Extreme Abortion Bill into Law
Springfield, IL – State Representatives Brad Halbrook (R-Shelbyville); Dan Caulkins (R-Decatur); Blaine Wilhour (R-Beecher City); Adam Niemerg (R-Dieterich) and Chris Miller (R-Oakland) are issuing the following statement on the extreme abortion measure Governor JB Pritzker has signed into law.
"There is no pretense of abortion being 'Safe, Legal and Rare' into today's Democrat party. The 'Shout Your Abortion' party has no acknowledgement or care about the humanity of unborn children.
But it really should not be surprising that the same far-left extremists who deny innocent, unborn babies the right to life would have no qualms about denying parents the right to know when their minor children are seeking an abortion.
Reasonable people should find common agreement around the simple premise that parents should at least know when their minor children are seeking an abortion. Supporting parental rights should unite – not divide – Republicans and Democrats. Minors need parental permission to go on field trips, get a driving permit or a sports physical. Parents should be involved in the decision to have a surgical procedure regardless of what surgical procedure it is.
As a society, we need to get back to promoting and supporting families and that begins with supporting parental rights. But sadly, the political elites in our government have declared a war on parents. From radicalism being infused in school curriculum to mask and vaccine mandates to now a ban on parental notification, the rights of parents are under assault. We urge parents across the state to join with us in our efforts to end Gov. Pritzker's war on families."