Illinois' prohibition on high-power semiautomatic weapons is facing a new challenge, with a state representative petitioning the U.S. Supreme Court to review.
The law, known as the Protect Illinois Communities Act, was adopted by the state Legislature in January in response to the mass shooting at a Fourth of July parade in the Chicago suburb of Highland Park last year. It takes effect on January 1, 2024.
The law prohibits the possession, manufacture or sale of semiautomatic rifles and high-capacity magazines. It bans numerous specific brands or types of rifles and handguns, .50-caliber guns, attachments and rapid-firing devices, and no rifle will be allowed to accommodate more than 10 rounds, with a 15-round limit for handguns.
Those who own such guns and accessories when the law was enacted have to register them, including serial numbers, with the Illinois State Police.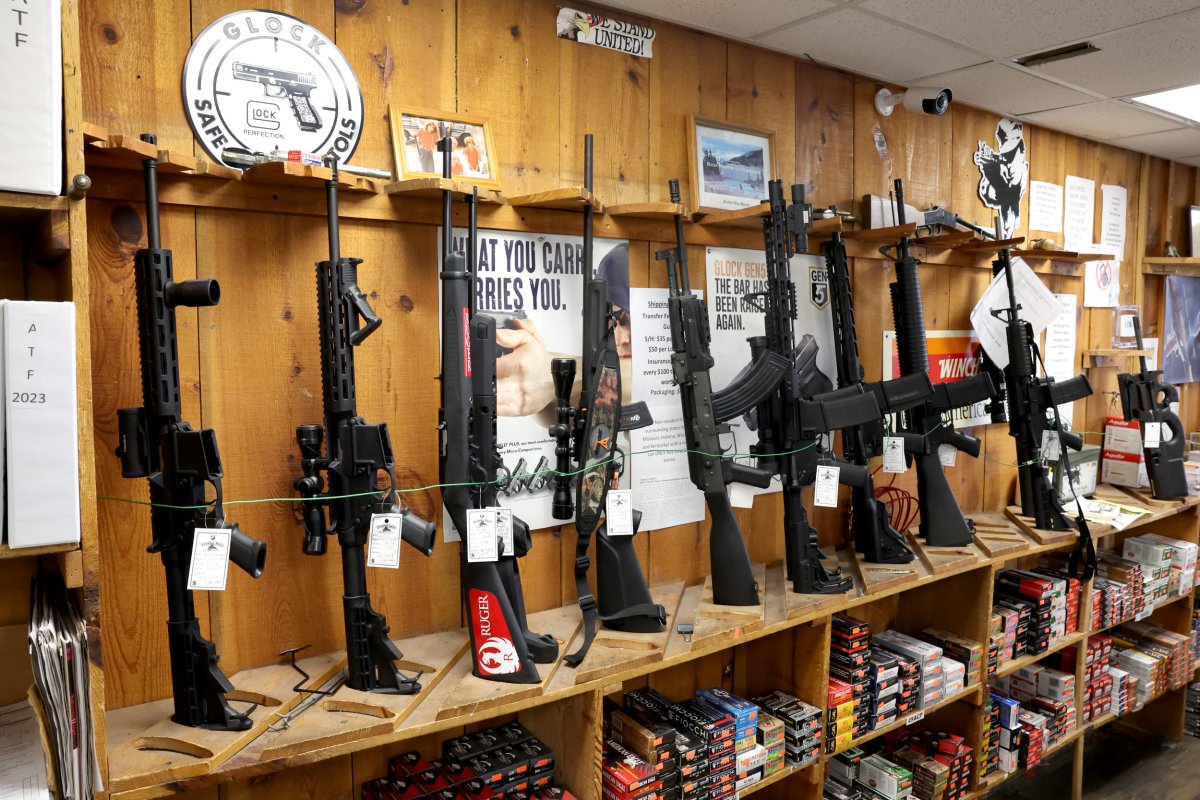 The Illinois Supreme Court upheld the law in a 4-3 decision in August, as did a federal appeals court earlier in November. Gun rights advocates have opposed the ban, arguing that it violates the Second Amendment rights of Americans.
Now, state Rep. Dan Caulkins, a Republican, has petitioned the nation's highest court to review the state Supreme Court's decision to uphold the law on due process, equal protection and Second Amendment grounds.
The petition argues that Justices Elizabeth Rochford and Mary Kay O'Brien participated in the case despite receiving campaign contributions from those who support the ban.
"Both Justice Rochford and O'Brien received disproportionate campaign contributions, and both made a commitment to support the legislative policy of banning assault weapons," Caulkins told WRSP-TV.
"Additionally, the donations to these justices came from Illinois Gov. J.B. Pritzker and [state] House Speaker Chris Welch which calls into question the independence of the judiciary and the separation of powers.
"Given the size of the campaign contributions and who gave the contributions, there not only is a question of fairness and impartiality, there also is a question of the independence of the justices which calls into question the validity of the state court decision."
In a statement to Newsweek, Alex Gough, a spokesperson for the governor's office, said the Protect Illinois Communities Act is "a commonsense law that will remove weapons of war from our streets.
"It has already been upheld before both state and federal courts, but it's not surprising that Rep. Caulkins and the gun lobby continue to put their extreme ideology over the safety of Illinoisans."
Newsweek has contacted an attorney for Caulkins for further comment via email.
Update 11/16/23, 8:10 a.m. ET: This article has been updated to add comment from the governor's office.